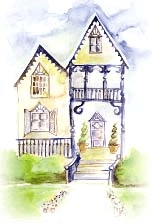 Janie Boyd & Associates
Real Estate Services

Want To Know
What Your Home Is Worth Today
In This Current Real Estate Market?
We can solve this puzzle for you.

The market from current statistics is better, consumer confidence is up and inventory is down. After years of a Buyer's market, the Sellers are gaining control again. Multiple offers have resurfaced. Banks are slowly loosening the purse strings and guidelines. Foreclosures are still a part of the mix, but a smaller share. Short sales are not as prevalent.

The professional market analysis we offer you is not computer generated but a thorough study of your local market indicating comparable homes currently for sale and what properties have sold recently in your neighborhood.

There is NO COST OR OBLIGATION ON YOUR PART
We will simply provide you with the market analysis you requested.

Fill out the short form below and we will provide you with a complete analysis indicating THE VALUE OF YOUR HOME TODAY.